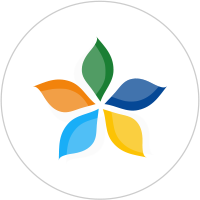 Hollweg Assessment Partners has deep experience and expertise in defining the critical competencies and traits that drive success in the restaurant industry. Over the past 40 years, the leadership team of HAP has conducted extensive research, job analysis, and data collection to evaluate and identify the ideal success profiles for positions throughout restaurant operations.
In a fast-paced, high-volume environment, not everyone can be successful. HAP has developed the "recipe for success" through our validated scoring methodology to identify best fit candidates for restaurant management and hourly positions. 
HAP offers ready-to-use, validated benchmarks for all of the various positions within the restaurant to ensure that candidates are measured against the specific criteria for success for that position.  HAP also partners with clients to create custom benchmarks that align to company-specific and position-specific success drivers.   
Each Restaurant Assessment includes a Selection and Development Report to provide insights to help you hire, promote and develop talent:
Selection Report offers a concise overview of traits measured, overall recommendation and follow up interview questions.
Development Report includes highlights of top areas of strength and opportunity, an action planning template and access to additional developmental resources.