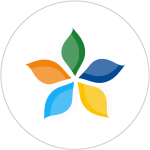 Custom assessments that fit your organization and are easy to use
Many assessment tools used today are designed to fit a broad base of positions and can only deliver a mediocre prediction of general job performance. HAP believes that the best assessments are designed to target specific levels and/or positions within an organization. HAP provides a suite of ready to use industry benchmarks, from hourly associate to C-level executive, that are designed to measure what is critical for success at each position level. HAP will partner with you to determine a process of customization in order to provide a "best fit" assessment tool that addresses specific job responsibilities and encompasses the culture of your organization.
High touch Executive Assessments to assess your high potentials
Whether you're identifying high potentials, developing your executive team, or screening entry-level talent, we strive to develop our knowledge of your organization, culture, and goals through partnership.
Insight driven. Our in-depth Executive Assessment process starts with a deep dive into your company's business and talent needs which guide the candidate interview to determine how the candidate's areas of strength and opportunity will fit the role.
Partnership oriented. We take a high-touch approach to know your organization intimately and provide high touch service to ensure your goals are met.
Assess anywhere, anytime with mobile optimized assessments
We know you need to reach your candidates and employees where they are; that's why our assessment platform is mobile optimized. When screening and identifying talent, the candidate or employee experience leaves an impression about your organization, so we partner with you to ensure that experience reflects your culture.
Our online assessment platforms gives your candidates, recruiters, and hiring managers access to assessments 24/7 from any device.  With a dynamic mobile responsive design, our candidate experience and recruiter/hiring manager dashboard will size appropriately to the device (desktop, tablet, smartphone) to ensure fast access and ease of use.  Completed candidate reports post back to the dashboard instantaneously to keep your hiring process moving forward.