COVID-19 BUSINESS RECOVERY STRATEGY
Change is inevitable, but never has change been so far-reaching as now. As you begin thinking of recovery strategies in light of the COVID-19 crisis, keep in mind that we won't be returning to the same old, same old. It will be the new normal. How each of us handles these changes will vary considerably. In some environments the change may be quick and efficiently executed, while in others it may come with significant disruption and loss.  Finding ways to positively and productively navigate change can be difficult. HAP provides Leadership Coaching to help individuals understand their own strengths and opportunities so they can best leverage their skills to navigate changes within their industry, organization and team.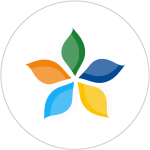 HAP's approach to coaching mirrors our approach to assessments:  One Size Fits One. We provide a foundational framework for our leadership coaching that allows us to tap into our extensive, assessment-based resources and provide tangible experiences while customizing to meet the specific needs of the individual.
Our Leadership Coaching method is designed for all levels, from emerging leaders to seasoned executives. We provide in-depth insights drawn from an array of self-report questionnaires and assessments to help foster understanding and uncover areas of opportunity. The coaching process focuses on self-awareness, action planning, and behavioral change. We provide on-the-job suggestions and activities to create practice opportunities that build leadership skills.
Coaching Packages consist of 3 to 5 sessions and may include the following:
Coaching Questionnaire
Personality Assessment
180° Feedback Survey (optional)
Development Workbook
Coaching Session: Assessment Discussion
Coaching Session: Action Planning
Coaching Session: Challenge Resolution
Coaching Session: Long Term Goal Setting
Coaching Session: Alignment Discussion with Supervisor