As a trusted advisor, we partner with our clients to build talent through high-touch service, leading-edge assessments and best-in-class technology.
Hollweg Assessment Partner Solutions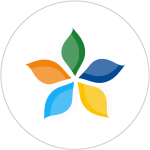 From our first interaction through the entirety of our partnership, our goal is to understand your business and hiring needs so that we can effectively align our assessment solutions to your culture and organization.
Customizable assessments
Our HAP suite of assessments offers a multitude of ready-to-use industry standard benchmarks, or success profiles, so that you can implement assessments immediately. To ensure the best fit for your organization, we can also easily customize our assessments to align more closely to your specific needs.  We create job-specific benchmarks by identifying ideal personality trait ranges based on your organization's performance data.
User-friendly assessment platform with 24/7 access
Our online assessment platforms give your candidates, recruiters, and hiring managers access to assessments 24/7 from any device. Completed candidate reports post back to the dashboard instantaneously to keep your hiring process moving forward.
True partnership that promotes your success
Your HAP team will partner with you to ensure that all assessment platform users are fully trained to understand the assessment process and to use assessment reports to gain maximum benefit in your hiring, promotion, and developmental initiatives. We continuously work with you to refine measurements as necessary to help effectively identify candidates who will perform better and stay longer.  We regularly provide stakeholders with candidate trend reports and annual hiring reviews to evaluate the impact of assessments on your organization.
CONTACT US
 (+1) 214-296-4562
1341 W. Mockingbird Lane Suite 700W, Dallas, TX 75247