Consulting Services – Organizational Talent Audits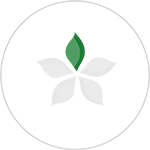 Hollweg Assessment Partners possesses an expertise in large-scale talent initiatives at the leadership level. Projects such as these may take a variety of forms, depending on our client's needs, but ultimately these initiatives offer a panoramic picture of talent across leadership positions, identifying gaps as well as synergies that may not already be known. Additionally, they help to define developmental needs (at both the group and individual levels) and contribute to the creation of succession plans.
Please see our testimonial for a case study of an organizational talent audit performed by Hollweg Assessment Partners.